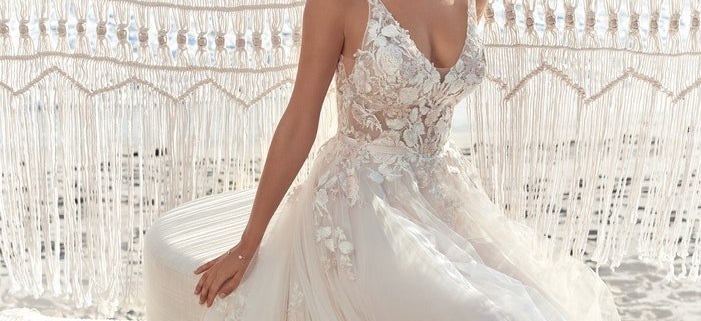 Personality:   You are independence personified, Aqua girl.  Unconventional, unique, and willing to stick to your guns – especially in the face of adversity; these traits make you a great debater and a clear thinker, and therefore a valuable friend.  You lean toward the eclectic and are possibly even cluttered, in home and hearth, but everything you own is beautiful and high quality.  Aquarius is the sign of friendship and humanity.  You're the girl next door, everyone's best friend who loves animals, hates cruelty and always defends the underdog.  Although you can be popular and blend into the crowd, you are by no means traditional.  You're the zodiac's most futuristic and forward-thinking sign, have a bit of a rebellious nature, and whose weird ways and silly, quirky personality have your loved ones always coming back for more.
Style: Bohemian BFF…Unruly Rebel.  You are indie-artsy, but are careful not to follow the major trends unless you really love the look.  You lean toward clean lines and eye-catching pieces in silver, turquoise, and rich blues.  Often, it's the outfits you throw on in a rush that end up receiving the most compliments; not paying attention to detail works for you.  You love flower power looks from the 1960's, but can also rock ultra-modern styles and the latest trends.  You're not afraid to shock people with a blast of color, an out-there trend or a controversial T-shirt.  Quirky pieces with a futuristic bent express your individuality and keep you from blending into the crowd.
Your eccentric side comes out through your style and you can simply make a statement with your hairstyle.
Your Dream Dress/ Wedding Dress Horoscope:  Unconventional and fun, Aquarian brides favor geometrical and asymmetrical cuts and have a distinctly modern taste that runs from delicate to bold.  As an air sign, you like to turn heads and make a statement.  As an independent thinker, Aquarian brides may mix and match different styles.   An Aquarius is known to reject the idea of a traditional gown and go with a trendy style.  From a wispy off-the-shoulder sheath to a sleek A-line with a halter neck, you want a dress that is sophisticated, yet bold and whimsical.  Your wedding gown will be elegant yet unique, classic yet intriguing.   A gown with geometric shape and unusual but amazingly beautiful back detail is a dress that has got Aquarius style covered.  Your family and friends will love the front of your dress made of tiny ruffles or layers of feathers, and a bodice that fits like a glove.  But once they turn around, and see a surprise twist of detailing on opposite side, they will marvel at the back.  Get creative with your accessories: a striking stone necklace or a pill box hat with bird-cage veil will upgrade your look to sensational.
Style icon who shares your sign:  Zsa Zsa Gabor
Aqua seductresses: Farrah Fawcett, Jennifer Aniston, Paris Hilton, Lauren Conrad
This article is brought to you by Aleana's Bridal Shop located in the town of Paramus, NJ – Bergen County. We will help you design the dress of your dreams. Please schedule your first appointment at Aleana's Bridal Shop in Paramus, NJ or call (201) 444-1500.
https://aleanasbridal.com/wp-content/uploads/2012/08/Rebecca-Ingram-Minerva-20RT721-PROMO1-SBLS-e1601147846281.jpg
739
701
Svetlana Zakharina
https://aleanasbridal.com/wp-content/uploads/2020/04/logo-300x138.png
Svetlana Zakharina
2012-08-18 13:31:45
2020-09-26 14:56:21
Wedding gown for Aquarius (Jan 21– Feb 19) The Retro Rebel