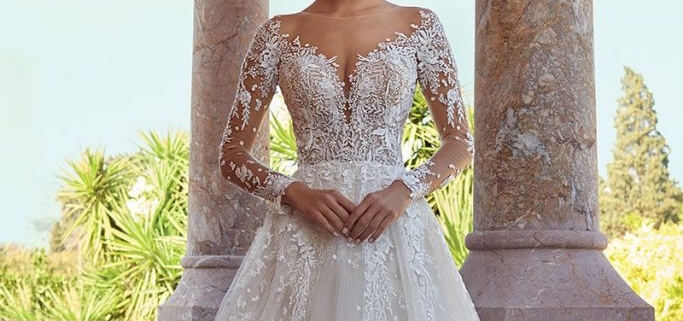 Personality: Your sign is a true chameleon, embodying a bit of the whole zodiac.  You are an emotive, empathetic, and inspirational old soul, and this applies to all areas of your life.  As a Pisces, you get absorbed into the projects you are passionate about – and get a rush from succeeding at those things.  You enjoy creating art and surrounding yourself with beautiful objects.
 Style: Enchanting Angel…Elegant, Edgy, Free spirited… with an emphasis on function over excessive-styling.  A simple style that is comfortable is preferred by you water element creatures over too tight-fitting, sophisticated ones.  Think: "Sexy Earth Mama Goddess" in flowy fabrics that metaphorically mirror the fluid nature of water.  You have a weak spot for rich materials that feel good to wear, like silk and cashmere, and enjoy pops of color here and there, even if the majority of your clothes are neutral colors.  Symbolized by two fish swimming in opposite directions, one never knows which direction your style will take.  Of course, this opens the whole world of fashion to you, depending on the day and your mood.  Go with the flow of what your mood tells you to wear, because you're at your best when you don't over-think your outfit…so trust that you are the trendsetter of the entire zodiac…because you truly are.
Your Dream Dress/ Wedding Dress Horoscope:
A Pisces gown should be all-embracing of the bride's sensitive and compassionate soul.  For you Pisces brides, it's the stuff of dreams & fairytales: a beautiful ball gown with a poetic bustle and cathedral train, a sweetheart neckline, and a full skirt of taffeta, chiffon or silk organza.   An elaborate, yet refined, romantic gown will do you the justice you desire.   A Grecian-inspired look that is composed of an elegant and modern gown, sheer fabric of the arms, and rich texture on the bust, creates the wondrous illusion you may fancy.
Your wedding dress will be flowing and soft: the kind that is made for dancing, not just standing for pictures.  Ivory and cream will have that earthier vibe that you dig, as opposed to stark white.  Lace and ribbons will give your dress that something special you crave.  Pisces rules the feet, so it is important that you feel lavish in your shoes – perhaps a jeweled stiletto or a gorgeous satin pump.  Pisces is ruled by Neptune, god of the sea.  Like a mythical mermaid, a flowy, feminine princess style with an enchantingly timeless appeal is the gown for you.
Style Icon who shares your sign: Elizabeth Taylor
Pisces seductresses: Drew Barrymore, Rihanna, Eva Longoria, Eva Mendes, Jennifer Love Hewitt, Jessica Biel, Rue McClanahan
This article is brought to you by Aleana's Bridal Shop located in the town of Paramus, NJ – Bergen County. We will help you design the dress of your dreams.
https://aleanasbridal.com/wp-content/uploads/2012/08/8070_COV124-683x1024-1-e1601146347931.jpg
691
683
Svetlana Zakharina
https://aleanasbridal.com/wp-content/uploads/2020/04/logo-300x138.png
Svetlana Zakharina
2012-08-18 13:07:07
2020-09-26 15:21:32
Pisces (February 19 – March 20) The Dreamy Princess – Aleana's Bridal Shop