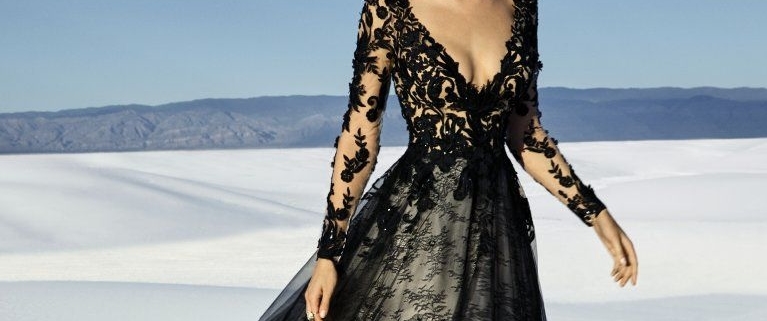 Personality:  Hello, Ms. Independent!  Capricorns are always steadfast and surefooted and prefer to "go it alone" because they rarely trust others to finish the project.  You really don't wait around for anyone else to get the job done.  Capricorns live a driven and structured life, taking all responsibilities seriously.  Your sign rules the 10th house of authority and leadership, making you the zodiac's very own first lady.  Everybody knows they can count on a Capricorn, as you earthy beings are great friends and business partners.
Style: Timeless Classic…Blazing Business Woman.  As corporate climbers, Capricorns have some serious style.  You're drawn to gray and blacks, blazers and button downs.  A Capricorn talent is mixing business attire with unexpected items – plaid scarves, interesting necklaces, even a fedora, because you have the skill to turn the most basic staple (White House/Black Market/ J. Crew) into an American classic.  You stun in quality pieces that stand the test of time, so it's better for you to avoid the latest fads.  Your only style alert? With your workaholic nature, it's easy to label fashion as a luxury or indulgence.  Well, Ms. Ambitious, statistics show that it takes only three seconds for people to form a first impression of you.  Make your mark in stylish, simple clothes that can outlast a long workday but still take you behind the velvet ropes at a glamorous VIP event.
Your Dream Dress/ Wedding Dress Horoscope:  Capricorns are typical Earth brides who are grounded in their roots.  They are perfectionists, who strive for a dignified, classic gown.  A structured bodice gown and perfectly cut silhouette will appeal to your elegant tastes and practical sensibilities.   A gown with three-fourth lace sleeves, a deep V-neck and full bottom are just a few of the aspects that make up the precious gown you aspire for.  Any additional pieces should be carefully considered.  Earth brides are very particular about what accents they choose to wear.  Pair your gown with a simple elbow or fingertip-length veil, a single strand of pearls, and some beautiful sling back shoes.  Or simply highlight your decolletage with an heirloom pendant and you're ready to wed.  All Earth brides like a face that's natural with a tiny touch of drama.  Splurge on a makeup artist and hair stylist to work your wishes for an authentic appeal that especially shows off your sound beauty of bone structure, skin, and teeth.
Style icon who shares your sign:  January Jones
Cappie seductresses: Kate Moss, Sienna Miller, Mary J. Blige, Michelle Obama
This article is brought to you by Aleana's Bridal Shop located in the town of Paramus, NJ – Bergen County. We will help you design the dress of your dreams. Please schedule your first appointment at Aleana's Bridal Shop in Paramus, NJ or call (201) 444-1500.
Photo credit to Mr. T in DC on Flickr.
https://aleanasbridal.com/wp-content/uploads/2017/11/Sottero-and-Midgley-Zander-9SC076-promo1-e1601146731331.jpg
626
767
Svetlana Zakharina
https://aleanasbridal.com/wp-content/uploads/2020/04/logo-300x138.png
Svetlana Zakharina
2012-08-18 13:31:21
2020-09-26 15:14:34
Wedding gown for Capricorn (Dec 23– Jan 20) The Classic Charm