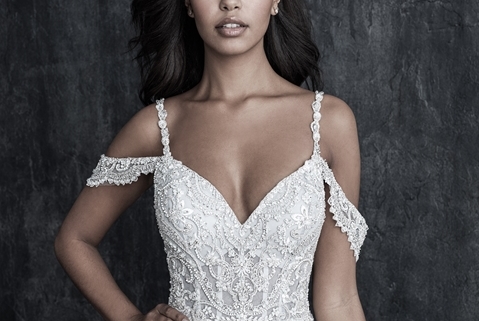 Thinking about having a vineyard wedding or a small rustic wedding with just about 15-20 guests? Then why pay $350 for a makeup artist when you can make yourself look beautiful? Instead of pampering yourself by visiting a spa to feel relaxed and refreshed or buy yourself a nice pair of designer footwear. This is a great idea, as, it's cheaper plus no one knows your features better than you. Also, you wouldn't want your makeup artist following you to your wedding venue! With that said, being responsible for your own makeup on one of the most photographed days of your life can be intimidating. So here are a few tips from us for your very own special day!
Remember – Play up your makeup for photos!
For brides getting married in warmer climates, consider using as many oil-free products as possible: primer/moisturizer. Cleanse and moisturize properly before applying the primer. This is very important as it'll make your make up go smoother and last much longer. You're going to have a long day ahead of you, and you want your makeup to last you all day.
If you're doing your own makeup, practice and take pictures before the big day. Start with less because it is easier to add more if you need it, rather than having to remove excess makeup which can get messy.
Always apply your foundation with a sponge or a brush. Never use your fingers as bacteria and dirt can be left behind. If you use a sponge, use by stippling the sponge, not swiping it across the skin. This gives your foundation a more natural look and blends it more evenly into the skin.
Your moisturizer, primer, and foundation are going to hide imperfections such as dark spots or uneven skin tone.
Add a creamy concealer. This may not be oil-free as it might get dry and cakey throughout the day.
Give your face a sharper look by contouring and highlighting your cheeks, nose, chin, and forehead.
For further tips and complete makeup look, read "Beauty Bites- Part 2" on our website.
This article brought to you by Aleana's Bridal, Paramus, NJ.
https://aleanasbridal.com/wp-content/uploads/2018/03/7_C547C-e1589053940853.jpg
286
380
Svetlana Zakharina
https://aleanasbridal.com/wp-content/uploads/2020/04/logo-300x138.png
Svetlana Zakharina
2016-07-19 21:59:08
2020-08-01 14:23:31
Be your Own Makeup Artist: Beauty Bites – Part 1