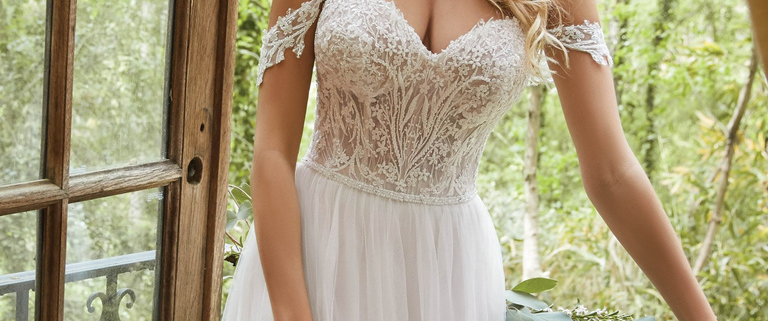 Read "Beauty Bites- Part 1" first on how to begin making yourself look absolutely pretty!
Continued…
For a natural makeup look, try a cream blush. This gives a healthy and fresh look. If you want more staying power, try layering a powder blush on top of it.
You can know where to place your blush just by smiling. By smiling, the apple of your cheeks pop out. Place your brush right there and blend into your temple.
A big step that some women forget when they do their makeup, something you will especially want to do on your wedding day, is to use a brow pencil to fill in your eyebrows. It really frames your eye. Remember to go a shade or two lighter than your own natural eyebrow color.
Focus darker eye shadow on the outside of eyes, moving lighter and brighter as you move in. You want your eyes to look big and beautiful. Use a shimmer powder in the inner corners of your eyes by suing a brush with a smaller head.
The best way to curl your lashes is to curl at the root of your lash, at the middle and at the tip. You don't need to clamp down with the curler, just squeeze lightly.
ALWAYS curl your lashes first, do a coat of waterproof mascara (if you know you're going to cry) and then apply the fake lashes.
I recommend using false lashes for all brides to make your eyes look big and captivating. If you're going for a full-on sexy or glamorous look, use a full lash strip. However, for a more subtle look, go for individual lashes. Wait until the glue dries, use your eye lash curler again, and, finally, apply another coat of mascara.
Put lip balm on your lips before gloss or lipstick so they're not dry or flaky. I suggest you outline your lip with a lip pencil first and then fill your entire lip with the same lip pencil. Using a lip pencil will hold the color longer.
Carry a few touch up products in your bag such as the lip pencil or gloss. The use of a good primer will keep your foundation and everything else in place.
TIP : Aim to look like yourself – just enhanced.
This article brought to you by Aleana's Bridal, Paramus, NJ.
https://aleanasbridal.com/wp-content/uploads/2020/05/Nia.jpg
1024
768
Svetlana Zakharina
https://aleanasbridal.com/wp-content/uploads/2020/04/logo-300x138.png
Svetlana Zakharina
2016-07-19 22:04:14
2020-08-01 14:21:27
Be your Own Makeup Artist: Beauty Bites – Part 2