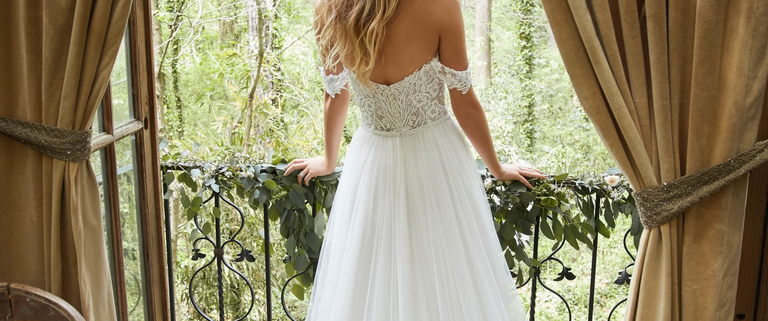 This article brought to you by Aleana's Bridal Shop, Bergen County NJ
Read Part 1 first
* If you choose to bring a guest along, make sure it is an appropriate choice.  Leave the wallflower and sulky date at home who will hinder your spirit as you shine on the dance floor…or the guy with an unpredictable behavioral pattern who tends to have a flared temper after too many shots of whiskey.  Leave him at home.  Better yet, what are you doing even being involved with these types of people to begin with?!?  Go alone and be free of the burden of entertaining a date all night.  You will have a much better time and be able to engage the people you truly care about as well as having a better opportunity for catching up with the ones you have been looking forward to seeing.
And if you weren't invited with a guest, do NOT show up with one nor ask the bride or groom to make an exception just for you to bring somebody along. This puts them in an awkward position.  Once again, their day, not yours!
"No bringing uninvited guests" rule can imply children.  Respect an adult-only wedding if that's what the married couple wishes.  And if children are invited, please take responsibility that they remain on their best behavior.  Example: crying during vows.  Solution: Remove yourself and bring them away from the scene…FAR AWAY…!!!
* Send a gift when you are unable to attend the wedding, (and be sure to RSVP by the correct date so the bride and groom are aware!).  Proper etiquette dictates that if you were invited, you owe the couple a gift, despite your actual presence at the wedding or not.
Let the registry be your first shopping source to purchase a gift from.  If not, make sure your gift is thoughtful and personable specifically for the couple.
* Don't just show up for the reception and skip out on the ceremony.  The ceremony is the most significant part of all.   It's in poor taste to be seen downing drinks at the open bar without first making all efforts to attend the main event.
* Don't be late!  Allow yourself plenty of time to arrive at the ceremony on time.
Traffic jam…when you're already late?  Then watch from afar.  Stand in the back or slip quietly in a back row if the ceremony has already begun by the time you arrive.
Continue with Part 3
https://aleanasbridal.com/wp-content/uploads/2019/07/nia3-e1596298729797.jpg
668
768
Svetlana Zakharina
https://aleanasbridal.com/wp-content/uploads/2020/04/logo-300x138.png
Svetlana Zakharina
2013-12-06 16:10:24
2020-08-01 15:23:44
How to maintain your manners: Proper wedding etiquette (Part 2)