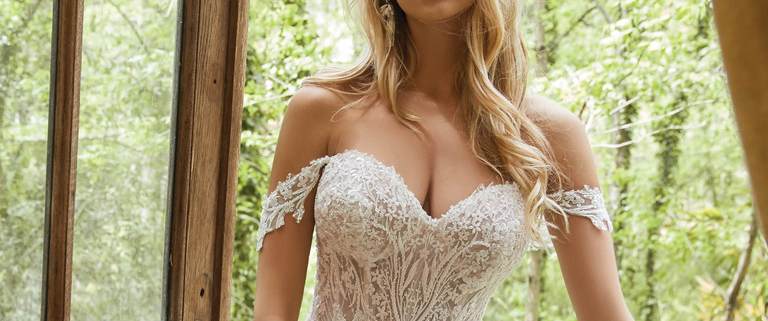 By Jaclyn Ianetti
 Your wedding day is as special and unique as you are.  Everything about it should reflect your individuality, especially your ceremony and the reception.
First, plan your theme according to your ceremony and reception site.  Figure out what they both have to offer.  Does the hotel include ballrooms, bridal suite, and more?  Is there an outside party area?  Is it more of a casual, formal, or intimate setting?
*Ceremony site / Reception site
*Outside party area
*Bridal Suite
*Hotel
*Ballroom
*Country Club
*Water side
*Garden
*Castles/Mansion
*Yacht/Boat
Here's a list of just a few ideas to engage with in choosing a theme for your own wedding…and you can always expand on the ideas to make one fit just for you.
*Double Wedding:  A single ceremony where two affiliated couples rendezvous for two separate weddings.  Are you one for sharing your ONE special day?  Be positive that all will be smooth if you do decide to book a double, and don't let it turn into a scene from the movie "Bride Wars," as Anne Hathaway and Kate Hudson's characters go from best friends to bride enemies at the same venue!…SCARY!
Weekend wedding:  A wedding in which couples and their guests celebrate over the course of a weekend.  Lodging is usually at the same facility as the wedding.
Military wedding: A ceremony conducted in a military chapel.
Civil wedding:  A ceremony presided over by a local civil authority, such as an elected or appointed judge, justice of the peace, or the mayor of a locality.
Let's get creative with our list of fun & festive themes:
*Mardi Gras…for the PARTY bride!: beads, glow in the dark jewelry, Cajun food such as jambalaya & boiled shrimp…all spicy suggestions to serve in this New Orleans inspired theme.
*Masquerade Ball…for you costume lovers!  Decorated masks, jester dolls, and the primary colors of green, gold, & purple can be combined into this wedding.
*Winter Wonderland…Snow/Ice Queens!  Create a world of wondrous enchantment by using reflections of silver & gold…sparkle & shine…accented by a simple & sophisticated color scheme of pure white.
*Western Wedding…Grab your partner dosey-doe?  Cowboy hats and horseshoes…Add some country flair with an authentic cowboy atmosphere.
This article brought to you by Aleanas Bridal.
https://aleanasbridal.com/wp-content/uploads/2019/07/Nia-e1601148192128.jpg
601
768
Svetlana Zakharina
https://aleanasbridal.com/wp-content/uploads/2020/04/logo-300x138.png
Svetlana Zakharina
2012-12-19 17:47:15
2020-09-26 16:13:39
Theme Weddings (Part 1)