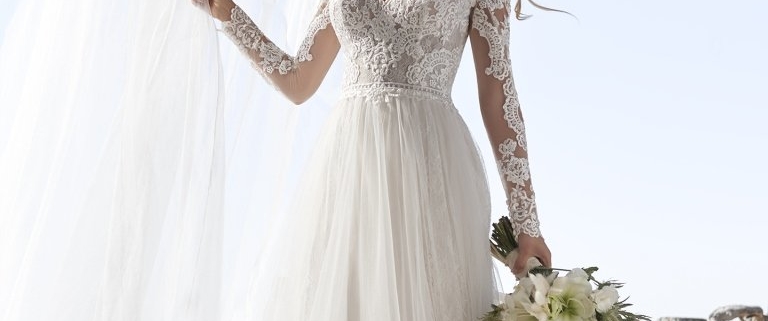 This article brought to you by Aleana's Bridal shop.
The fitting room can be a scary place for a lot of people. In stores, we go in with items we like and we are usually alone. Here we can pass judgment on whether if not we like something. Sometimes we will get the opinion of a friend, but for the most part, we let our own expertise on our bodies decide if we like something or not.
In the bridal industry, you are never alone in a fitting room. You will always be assisted by your bridal consultant. This can be uncomfortable for some people which is why it is always recommended to go to the appointment in undergarments you feel comfortable being seen in. Just remember, this is a judge free environment. Your consultant is there to help you look your best, not judge the way you look. Bridal dresses are made for all shapes and sizes and your consultant will help you to find the best dress for your body.
Have faith! Keep an open mind and most importantly, never verbally abuse yourself. There is nothing more frustrating to your consultant or the people you brought along than hearing you talk bad about yourself. They are all on your side and want to help you look perfect. If you don't like something about your body and wish to hide it, let your consultant know. This can easily be accommodated. Stay positive; your dress is out there and you are going to look fabulous. Also, give feedback. There is no shame in letting the consultant know you don't like something or the style isn't for you, but remember to keep an open mind. What you might think would look awful on you could potentially end up being the dress.
Please visit Aleana's Bridal Shop in Paramus NJ to make your bridal shopping experience pleasant!
https://aleanasbridal.com/wp-content/uploads/2019/07/Rebecca-Ingram-Iris-20RS656-PROMO2-CH-e1601148032248.jpg
744
768
Svetlana Zakharina
https://aleanasbridal.com/wp-content/uploads/2020/04/logo-300x138.png
Svetlana Zakharina
2013-09-25 14:33:41
2020-08-01 15:31:34
Your Bridal Fitting Room Experience