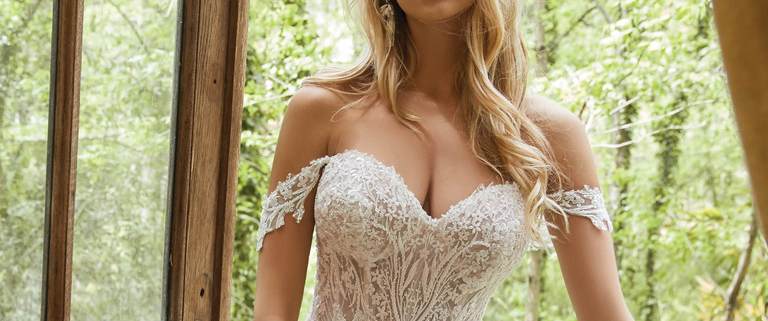 This article brought to you by Aleana's Bridal Shop, Bergen County NJ.
Read Part 1, Part 2, and Part 3 first
MISCELLANEOUS MUSINGS
* Go to the beach and build a sand castle.  Bring a spade, shovel, & pale for the sand.
* Locate volunteer work you can do together and just go do it.  You both will be rewarded with an inner peace afterwards.
* Return together at the site of where you first met or where you spent time together early in your relationship.  Talk about your memories and then repeat something you did then.
* Do some research and compile your family trees.  Share with each other what you found, what it was like to compile, and how you feel.  Tell about any new information you learned about your family.
* Take a class, workshop, lecture… about something neither knows anything about.  You can even pretend you don't know each other during the class, gradually getting acquainted through out the length of the class.  Go out on dates after class and make what you learned the your topic of discussion.
* Make a fire in an outdoor fire pit somewhere and make s'mores and roast some marshmallows.
Poetic Souls…Buy a book of poetry and read to each other every day at breakfast.  Buy a novel you both want to read and take turns reading it aloud at night before bed.
*Hooked on each other?…play hooky.  Every so often, tell your boss you have a doctor's appointment, and have your husband do the same.  Share a lazy day in together or go out and do whatever you both feel like doing.  Put choices in a hat and take a pick…the winner calls the shot on what you have in mind and what you will be doing for the rest of the evening.
 Mark the moment.  Special occasions and spontaneous activities are sometimes a rare event.  Expand on the idea with a game: Every time you have a married "first"…file a joint tax return, country traveled to, paint the bathroom…celebrate by doing something fun together that you both love.  This two-time activity deal will keep you racking up more and more activities throughout your union, soon you'll really feel like newlyweds for life.
Aleana's bridal shop located in Paramus, NJ. Please schedule your first appointment at Aleana's Bridal Shop or call at 201-444-1500.
https://aleanasbridal.com/wp-content/uploads/2019/07/Nia-e1601148192128.jpg
601
768
Svetlana Zakharina
https://aleanasbridal.com/wp-content/uploads/2020/04/logo-300x138.png
Svetlana Zakharina
2013-05-22 17:29:17
2020-08-08 15:52:13
Best Couple Activities (Part 4)