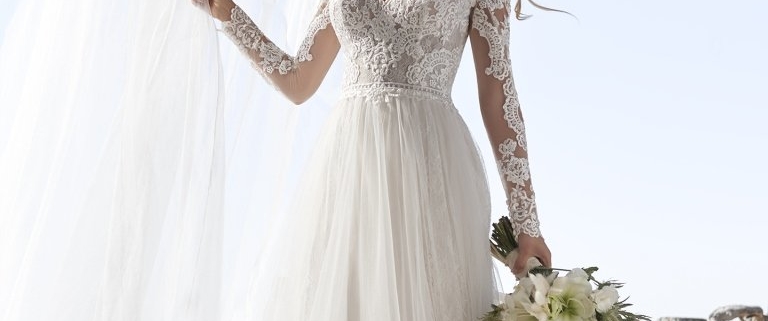 Personality:   Sharp attention to detail, a discerning eye, and reliability epitomize the Virgo.  You're down-to-earth and have a deep sense of commitment to friends, family, and the community.  Your home is sparse and tidy.  You're fussy about what food and products you let into your carefully constructed world.  When shopping with your friends, you will be the one who leaves them behind in the clothing departments as you venture your way through the aisles filled with cleaning products and mops.  A listener who offers honest feedback, a silly partner-in-crime, a heart of pure gold…is what makes Virgos so special.
Style: Fair Maiden…Natural Beauty…Victorian, Virginal Vixen… 
You're the fresh-faced "virgin" of the zodiac, and simplicity is your secret style weapon.  In a sea of bright colors, synthetic fabrics and gaudy embellishments, you take fashion back to basics by making unfussy cuts and all-American fabrics look surprisingly fresh.  Your style is bohemian with a boyish twist.  Brainy Virgo can also rock "geek chic" — nobody makes glasses look sexy quite like you.  Pairing vintage frames with wild curls or flowing hair instantly makes you the hot librarian who's got beauty and brains. What a package!  Cleanliness is next to godliness for you, so a clean signature scent is what you crave; all the better if it's an essential oil or made from pure ingredients. You're an earth sign, so go "green" with your style.  Organic materials like pure cotton, wool and even hemp are flattering and friendly to the planet…and to you.
Your Dream Dress/ Wedding Dress Horoscope: 
Your wedding gown will be a sophisticated eclipse of hippie flower child and Victorian purist.  Think a strapless sheath in Ivory Chantilly lace or a pastel pink dress with ribbon trim.  Virgos want a classic look.  When shopping for a dress, think understated elegance; rich, unadorned satin; an A-line cut; and a short simple sweep train.  You earth girls are dignified and want to mirror that attribute in the gown you choose.  The dress needs to look clean, neat and decidedly bridal.  No chic, cutting-edge designs, no splash of color, and definitely no abundance of tulle.  Think simple, classic elegance.  What would be more perfect then a drop dead gorgeous, dazzling satin gown with embellished belt and a sweeping train?  This marks sophistication while the sparkle from the belt adds character.  Tuck a rose behind one ear for a romantic – and decidedly Virgo finishing touch.
Style icon who shares your sign: Sophia Loren
Virgo seductresses: Stella McCartney, Salma Hayek, Beyoncé, Blake Lively
This article is brought to you by Aleana's Bridal Shop located in the town of Paramus, NJ – Bergen County.
https://aleanasbridal.com/wp-content/uploads/2019/07/Rebecca-Ingram-Iris-20RS656-PROMO2-CH-e1601148032248.jpg
744
768
Svetlana Zakharina
https://aleanasbridal.com/wp-content/uploads/2020/04/logo-300x138.png
Svetlana Zakharina
2012-08-18 13:29:15
2020-09-26 15:21:03
Wedding gown for Virgo (Aug 24– Sept 23) The Victorian Virgin