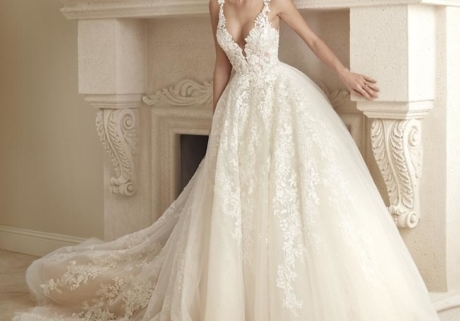 Personality:  People person…charmer…balanced.  You are a staunch defender of "what's right."  You're cultured, worldly and feel the most comfortable at a cocktail party or at a theater event.  You domestic divas thrive off playing hostess in your home, setting up a fine assortment of food and drinks on a delectable dining room table decorated to the finest degree. Nobody can top you when it comes to etiquette…Miss sophisticato Libras know how to conduct real manners!  Libras are great artists and have a good eye for aesthetics.  As Libras are astute, effective communicators, the right thing to say is always on the tip of your tongue.  You speak the truth and have no problem telling it like it is to anybody.  Refined, classy, chic, honest…all of which gives the honorable title of holding the scales to a balanced persona.
Style:  Graceful Goddess…Fair and Foxy…As the aesthetic sign of the Scales, you're all about balance and proportion…you love fine fabrics and tailoring.  You don't get dressed — you put together "outfits."  You know you're better off weighing every choice carefully in a head-to-toe, coordinated ensemble than a mishmash of random separates.  Ruled by Venus, goddess of beauty and love, Libras can pull off romantic and über-feminine styles.  You're drawn to vibrant jewel-tones, floral embroidery, and floor-length, flowing skirts.  A vast collection of chunky necklaces and handmade jewelry are what Libras are known for.  Everything you wear must be dramatic and beautiful: Every good outfit deserves an audience, and as a highly social sign, you'll line up a date or a party to make sure your hard work at the mirror doesn't go unnoticed.
Your Dream Dress/ Wedding Dress Horoscope: 
For you, a graceful gown is as important as the groom!  As a very romantic sign, Libra women usually always strive to look their best… can you imagine how you will feel on your wedding day?  Libras are exacting communicators: make a statement in a sweeping ball room gown with flower details and tiny jewels throughout.  Balanced fashion and beauty consciousness helps to make a Libra bride pretty.  Your most refined and expensive tastes could consider a strapless silhouette that highlights your great bod, beautiful brocade trim, an illusion fabric, even an elegant train to be quite revealing.  With delicate straps bejeweled with sequins, dainty stitching and an extensive train, it's no wonder that you will have your very own bridal audience at the wedding who "oos and aahs" over such a gown.
Impeccable makeup and a dramatic eye add old school glamour to complete your look.  Heaven forbid someone should rush you when you're getting dressed.  You need to take your time to create the right look, carefully applying the perfect shade of lipstick.
Style icon who shares your sign: Kate Winslet
Libra seductresses: Gwyneth Paltrow, Gwen Stefani
This article is brought to you by Aleana's Bridal Shop located in the town of Paramus, NJ – Bergen County.
https://aleanasbridal.com/wp-content/uploads/2020/04/1008-7997-e1601147965629.jpg
474
460
Svetlana Zakharina
https://aleanasbridal.com/wp-content/uploads/2020/04/logo-300x138.png
Svetlana Zakharina
2012-08-18 13:29:35
2020-09-26 15:19:48
Wedding gown for Libra (Sept 24– Oct 23) The Balanced Bombshell – Aleana's Bridal Shop